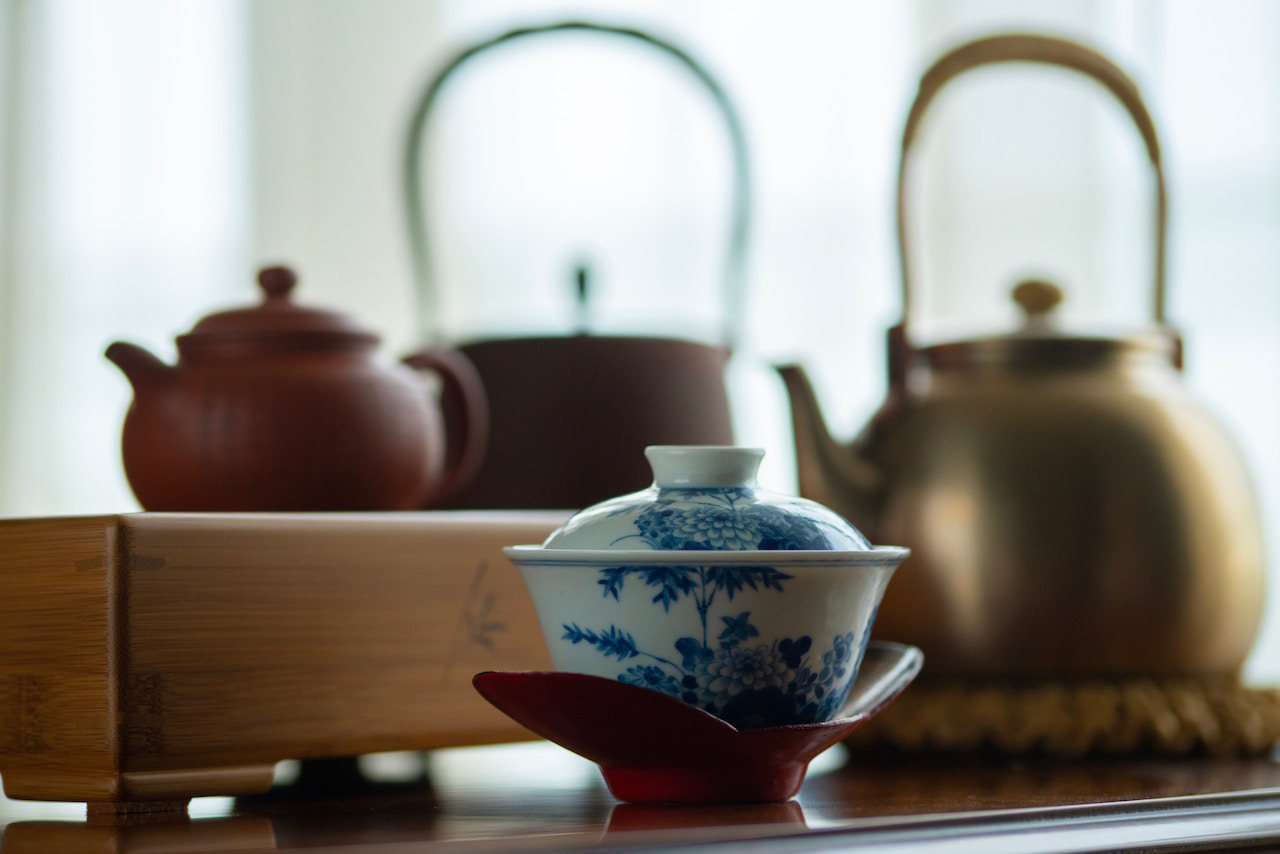 The Art and Science of Making Tea (20th Feb 2020)
What is the secret to a good cup of tea?
Tea drinkers are consuming a wider variety of tea than ever before, from all over the world, without realising that there are cultural differences and innovative processes in its preparation that can change the way tea tastes.
In this workshop tea practitioner Adeline Teoh will explain how to prepare tea from first principles and demonstrate some of the methods used to make the perfect cup, no matter what tea you're brewing.
Learn the difference between steeping, boiling and whisking, and match the methods with different teas for a better beverage next time you make tea.
You will also get to handle some of the equipment used for a range of brewing styles, discover their benefits and drawbacks, and also practice working with them to find a method that suits you and your cuppa.
We will be brewing different teas as we go during this workshop, and you will have a chance to taste and compare good (yay!) and bad (sorry…) versions of different teas.
Trouble brewing? Do you have a tea in your collection that you cannot seem to brew correctly? Bring along a sample and, if we have time at the end, I'd be happy to troubleshoot and find better brewing parameters for you.
Workshop includes tea, snacks and brewing notes.
The workshop will start at 6:15pm and end at 7.450pm. We encourage you to arrive a little beforehand to ensure that you don't miss the foundational part of the workshop.
Price: $59/person
Duration: 120 mins; 6:00-8:00pm
Only 8 seats available, booking is essential.
WORKSHOP DATE: 20TH FEB 2020
---