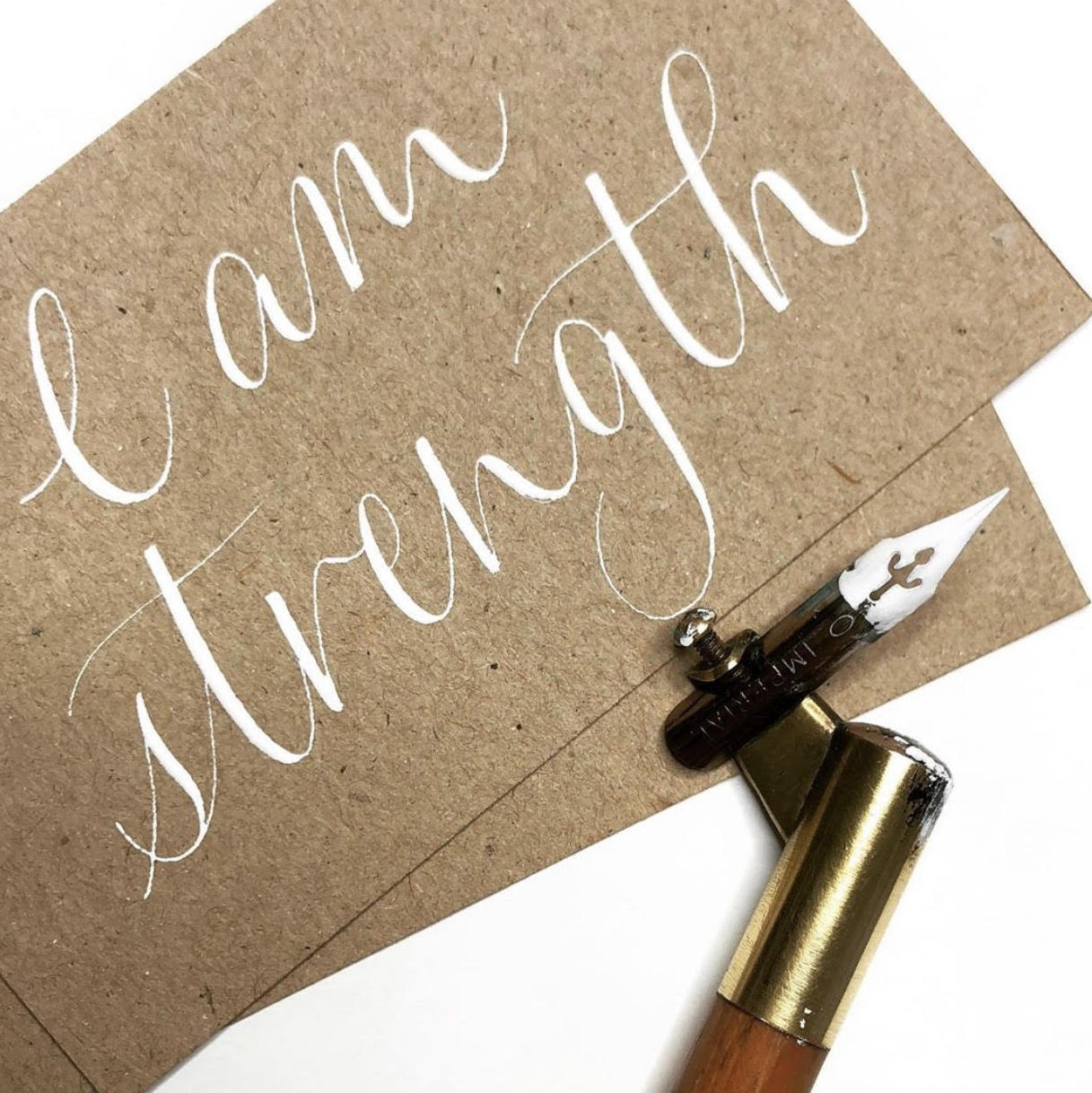 Mindful Modern Calligraphy & Tea Exploration ( Thur, 23 April 2020)
In this workshop, Kim Tran-Flores of Kimlligaphy uses the beautiful art of Modern Calligraphy to take you on a mindfully creative journey, teaching you both the art of Modern Calligraphy and the importance of Mindfulness in our lives while Ms Cattea will take your taste buds on the journey with her tea tasting.
You will learn the fundamentals that will get you started on your pointed pen calligraphy journey, along with a lesson on how to using calligraphy to bring more mindful moments into your everyday, along with exploring the taste of different varieties of tea and what different teas can help with your mind and body.
Come and spend a few fun mindful hours with Kim & Ms. Cattea, learning a new skill and how it can bring more peace, harmony and mindfulness in your busy day all the while letting your palate enjoy a variety of teas.
Together, let's enjoy a little escape from the hustle and bustle – see you there!
What you'll learn:
– What is Mindfulness and how it helps your hectic life
– How Mindfulness helps us in this crazy fast-paced life
– How Calligraphy helps you to lead to a more mindful life
– Modern Calligraphy
– Calligraphy tools and how to prepare and use them – Fundamental strokes of calligraphy
– Forming the alphabet & words
– Different Types of Tea
What you'll get:
A truly mindful experience
Kung Fu Tea Demonstration
Learning the art of Modern Calligraphy
Group training as well as 1:1 support
The right, quality tools (take-home kit)
– Calligraphy Workbook
– Luis Creations Moblique PenHolder
– Nib
– Jar of Sumi Ink
– Plenty of Practice Paper
– Your Own PersonalisedMindfulness Me by KimlligrapyMini Candle – Carry Bag
Light Snacks Tea Tasting