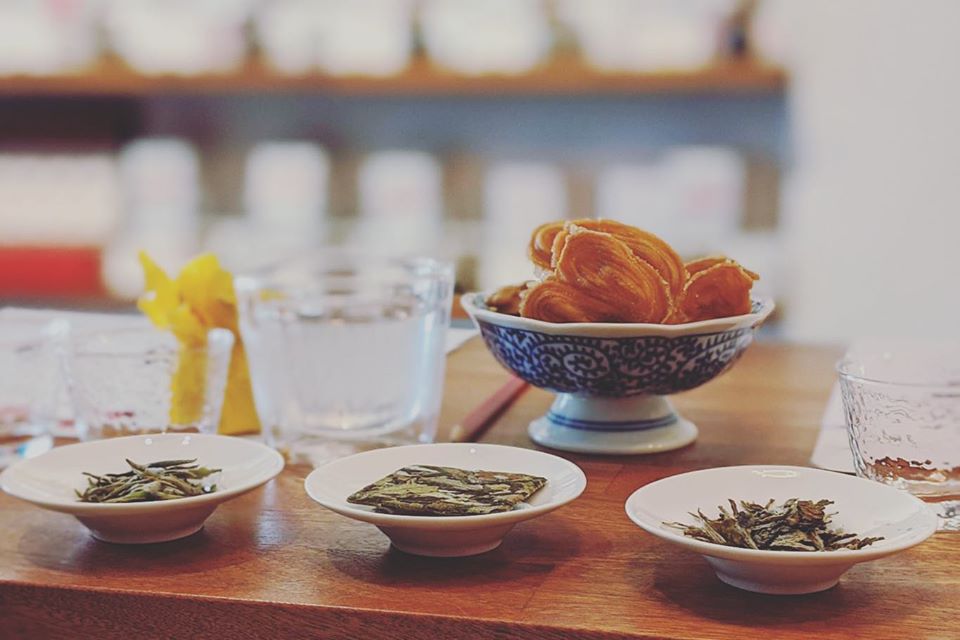 DISCOVERING WHITE TEAS (SUNDAY 29th March 2020)
People know about white tea for its delicate flavour and various health benefits, there are so much more. Join us for an exclusive tea tasting event on discovering white teas to another level. We will take you to a journey to the history and stories about white teas, and you will be tasting all type of different white teas from our collection:
– Silver Needle (loose leaf tea, 2019)
– White Peony Biscuit (compressed tea, 2019)
– White Peony Cake (compressed tea cake, 2o19)
– Aged White Tea (compressed tea cake, 2016)
——-
Workshop includes snacks, please let us know if you have any dietary requirements.
Ticket Price: $60/person
Duration: 10:00am – 11:30am
Date: SUNDAY 29th March 2020
Limited 8 Seats Available.
Please kindly read the following T&C when you make the booking:
We do encourage you to come on time so that you get to enjoy the whole session.  Water and some light tea snack and pastries will be provided. Please email us if you have any special dietary requirements.
Once you have submitted the booking form, you will be directed to the ticket page to purchase the ticket for the number of people who is attending. Since we have limited 8 seats in this tea tasting session, to avoid disappointment, please make sure to both fill in the BOOK FORM and PAY for the session with the right number of tickets to secure your seat.
The ticket is non-refundable. It is also non-exchangeable to another date when its been confirmed, however tickets can be transfered to other people for the same session. At lease 2 days notice needs to be given in advance by email (hello@mscattea.com.au).
To ensure everyone enjoys the session and avoid disturbing the surrounding residents, please kindly respect our house rule which will be announced in the beginning of the session.