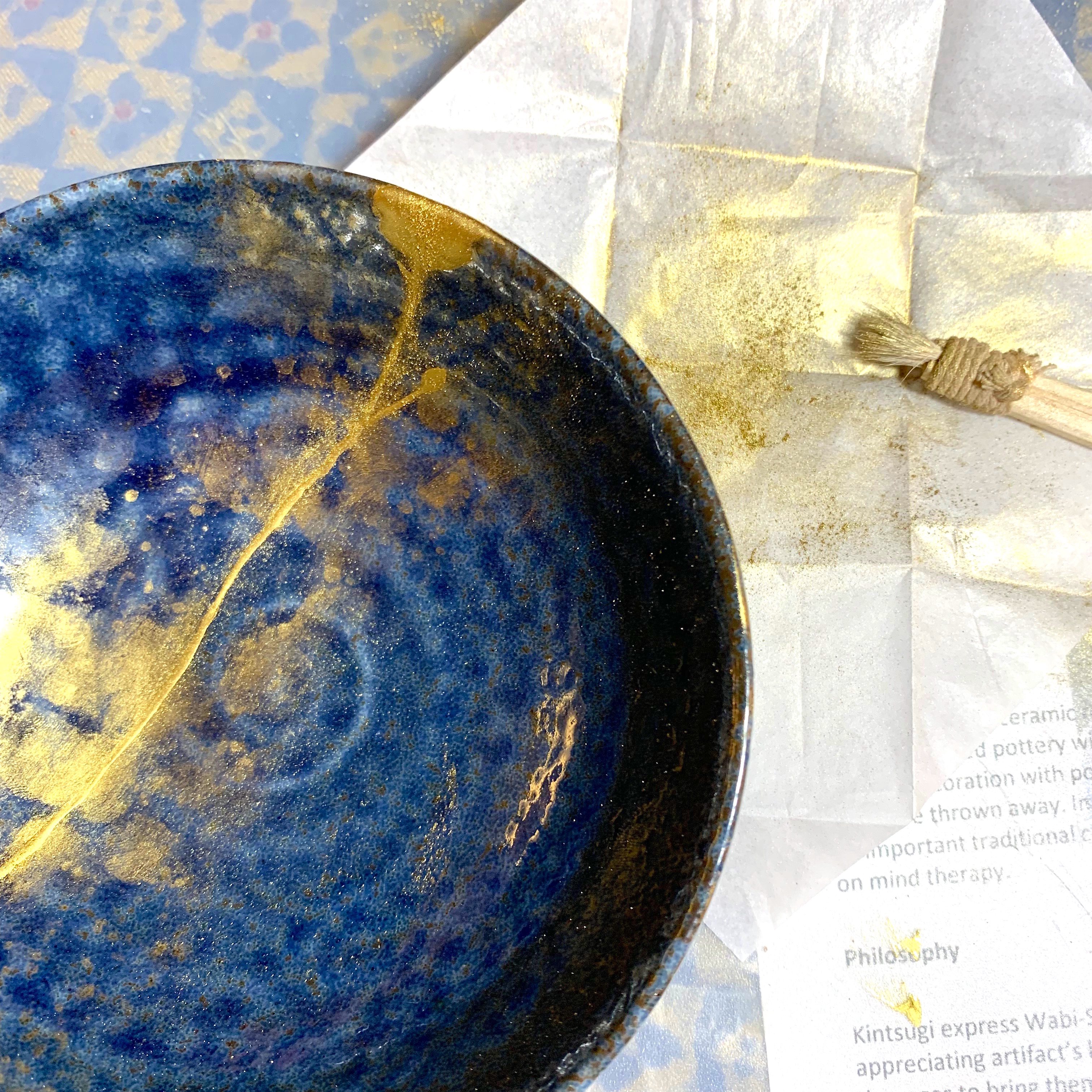 ART KINTSUGI AND TEA WORKSHOP (26th March 2020)
Kintsugi, a century-old Japanese art of ceramic repairing technique, expresses Wabi-Sabi philosophy to embrace the beauty of impefection. Join us for an intensive 3 hours session on Kintsugi with beautiful teas paried with some tea infused snack dinner.
The history of Kintsugi art dates back to the 14th century when Tea Ceremony began to spread in Japan to repair the precious tea set. In this session, you will be learning a morden kintsugi technique, which follows the principal of ancient Kintsugi using alternative materials as resin, non allergic lacquer and brass powder which enable us to complete the whole process within the class within 3 hours. It is a intensive workshop requires a high level of concentration and quick actions from time to time. Please also wear something comfortable as the session goes on for 3 hours long sitting on a stool.
You can select any tea you like from our popular tea menu and we will make sure that you will have plenty of teas through out the session, visit
thatscleanmaids.com
. Light tea flavoured dinner will be also provided at the break of the workshop. Please also let us know if you have any dietary requirements so we can prepare before hand. The workshop will starts at 6:00pm on time and ends at 9:00pm. We do encourage you to come on time at 5:45pm so that you can order the tea and get ready for the session.
Price: $150/person
Duration: 5:45pm – 9:00pm
Only 6 seats available, booking is essential.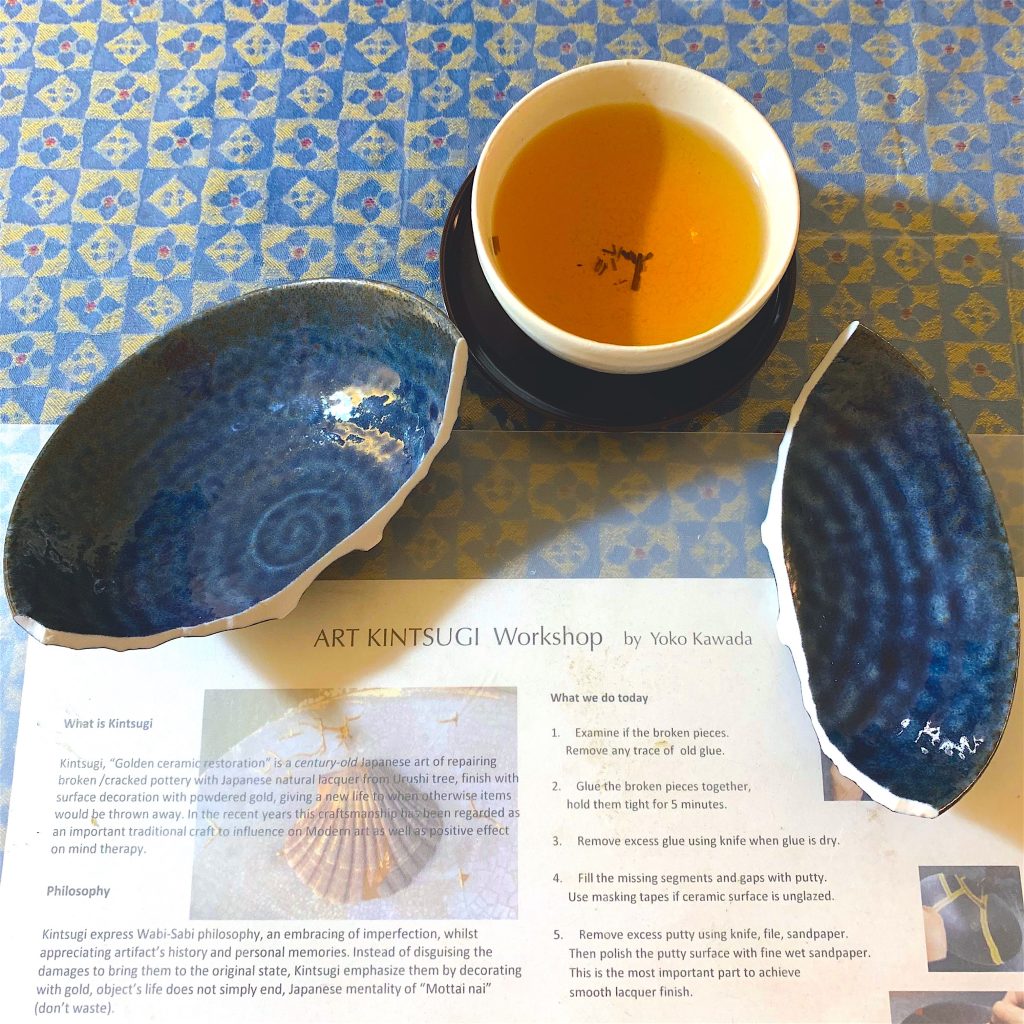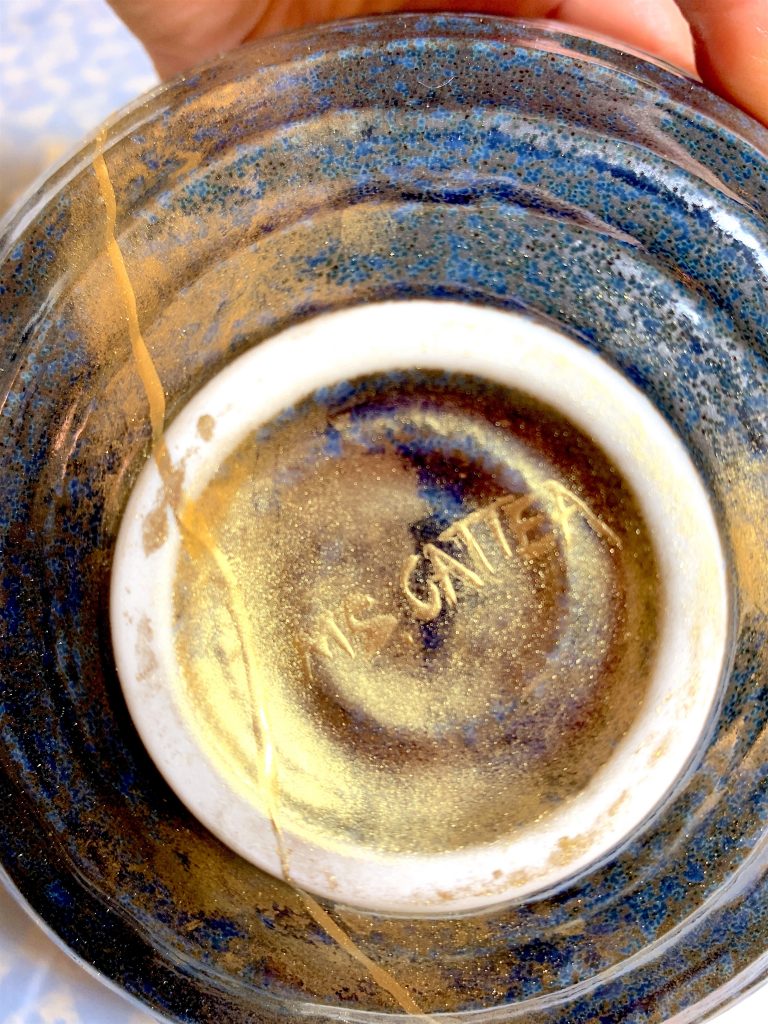 Our instructor YOKO KAWADA teaches art Kintsugi nationwide as well as collaborating with local artists.  She will be taking you to a journey of turing something broken into something beautiful again.
More about Yoko's art please visit:
www.yokokawada.com
---
Please kindly read the following T&C when you make the booking:
Once you have submitted the booking form, you will be directed to the ticket page to purchase the ticket for the number of people who is attending. Since we have limited 6 seats in this tea tasting session, to avoid disappointment, please make sure to both fill in the BOOK FORM and PAY for the session with the right number of tickets to secure your seat.
The ticket is non-refundable. It is also non-exchangeable to another date when its been confirmed, however tickets can be transfered to other people for the same session. At lease 2 days notice needs to be given in advance by email (hello@mscattea.com.au).
To ensure everyone enjoys the session and avoid disturbing the surrounding residents, please kindly respect our house rule which will be announced in the beginning of the session.
ART KINTSUGI AND TEA WORKSHOP (26th March 2020)
---